Come see us at CAMX booth E42 Oct 30 – Nov 2 where we'll have carbon fiber panels showcasing our extremely exacting and precise holes made by our custom solid carbide drill using Wave-Point™ technology. We'd love to see you and discuss any opportunities or challenges you may have currently and if our drilling solutions may assist your machining & drilling production.  Our main objective is to help customers drill better quality holes, and achieve the fastest cycle times in the industry!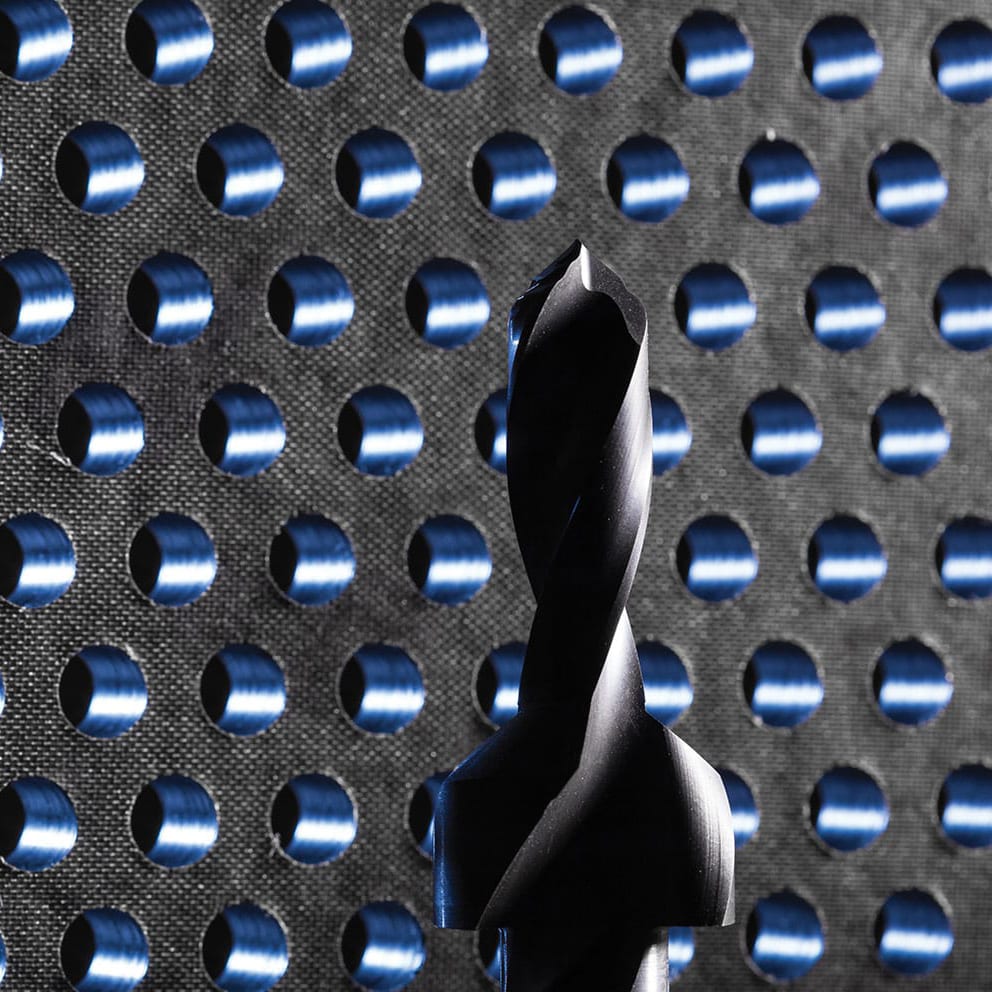 Where We Excel
Complex materials with challenging requirements, this is Sharon-Cutwell's sweet spot. Simply put, we are experts at making precision holes in the toughest materials and applications.
Sharon-Cutwell developed Wave-Point™ Technology to solve the drilling challenges inherent to highly engineered carbon fiber composites. The study of the cutting process including hole quality, tolerances and tool life led to its innovative design, founded on a unique tool tip configuration that doesn't simply cut carbon fiber, but rather carves the material in order to eliminate delamination. This dramatically minimizes exit burrs.
Wave-Point™ Technology—coupled with an exclusive diamond coating enables higher operating speeds and longer tool life. All of which help cut time out of manufacturing processes.
CUSTOMER SUCCESS STORY:
Boeing 777 Wing Project
Through extensive research and development efforts, Sharon-Cutwell found drilling solutions for Boeing's 777 composite wings.
First wing of this size made out of composites